[::..archive..::]
October 2002
November 2002
December 2002
January 2003
February 2003
March 2003
April 2003
June 2003
July 2003
October 2003
November 2003
August 2004
September 2004
October 2004
November 2004
December 2004
January 2005
February 2005
March 2005
April 2005
May 2005
June 2005
July 2005
August 2005
September 2005
October 2005
November 2005
December 2005
January 2006
February 2006
March 2006
April 2006
May 2006
June 2006
July 2006
August 2006
September 2006
October 2006
November 2006
December 2006
January 2007
February 2007
March 2007
April 2007
May 2007
June 2007
July 2007
August 2007
September 2007
October 2007
November 2007
January 2008
February 2008
March 2008
April 2008
May 2008
July 2008
August 2008
September 2008
October 2008
November 2008
December 2008
[::..about me..::]
[::..podcast..::]
Learning curve, commence.
[::..quote..::]
"Everything in life
is only for now."
-Avenue Q
[::..current..::]
book - none
japanese - kanji
crochet - scrap squares
knitting - lace
sounds - iron & wine
podcast - yomiuri
food - hummus
[::..cool stuff..::]
:: Adbusters [>]
:: Spacing [>]
:: They Might Be Giants [>]
[::..radio..::]
:: Transom [>]
:: PRX [>]
:: Third Coast [>]
:: Marketplace [>]
:: On the Media [>]
:: This American Life [>]
[::..photoblogs..::]
:: Chromasia [>]
:: Constant Camera [>]
:: Cornershots [>]
:: Daily Dose of Imagery [>]
:: Express Train [>]
:: Joe's NYC [>]
[::..current gape..::]

[::..site feed..::]

[::..labels..::]
blog, democracy, japan, life, media, photos, radio, random, rants, san francisco, videos, work

:: Tuesday, March 27, 2007 ::

Finished Objects

And some unfinished ones, as well. But first with the finished!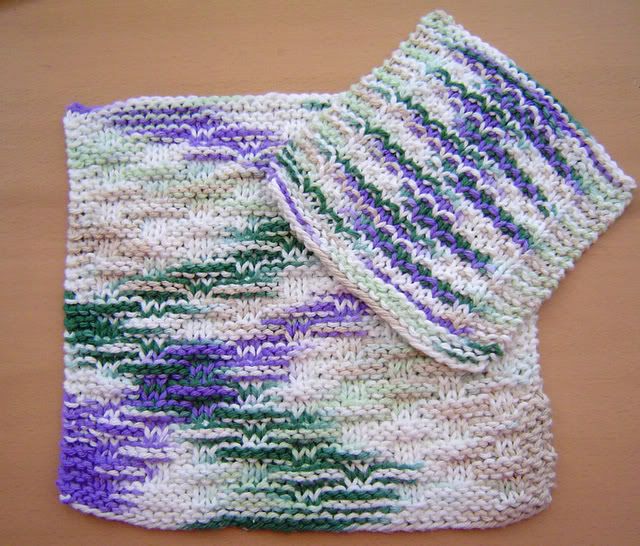 I'm trying to use up as much yarn as I can before I move, and this is the dent I've made into my crochet cotton. The smaller dishcloth is done in a modified seed stitch and the larger in an elongated basketweave.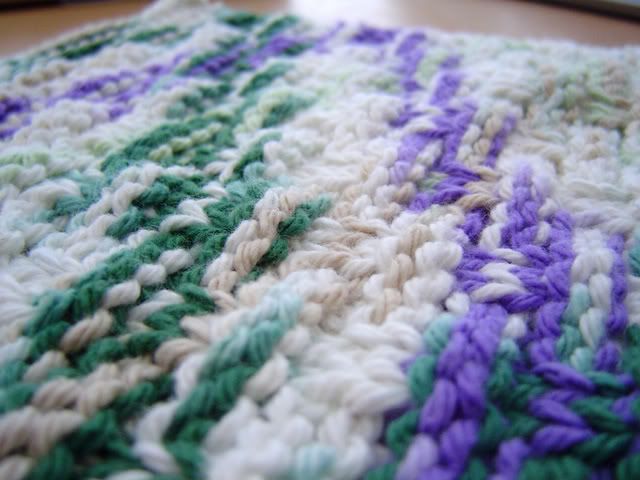 I'm not crazy about the color, so these cloths will be the first scrubbies for my new place. I kinda feel like I'm filling a hope chest with these practical projects--dishcloths, blankets...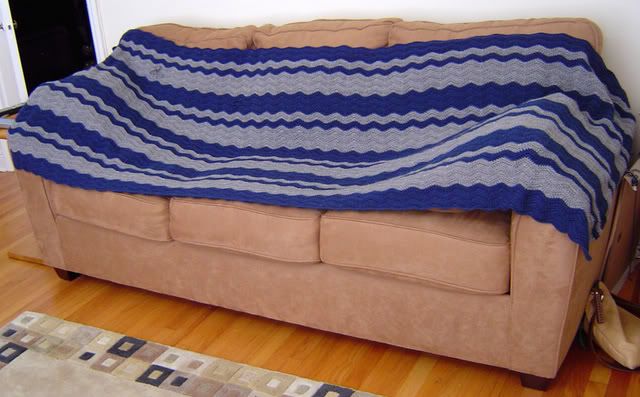 Including this monster. It's over eight feet long! Easily spans the couch with drape to spare, and designed for a queen-sized bed. One row takes anywhere from a half hour (when listening to the radio) to 45 minutes (when watching tv) to complete. To put that into perspective--a wide single color stripe takes at least three hours to crochet.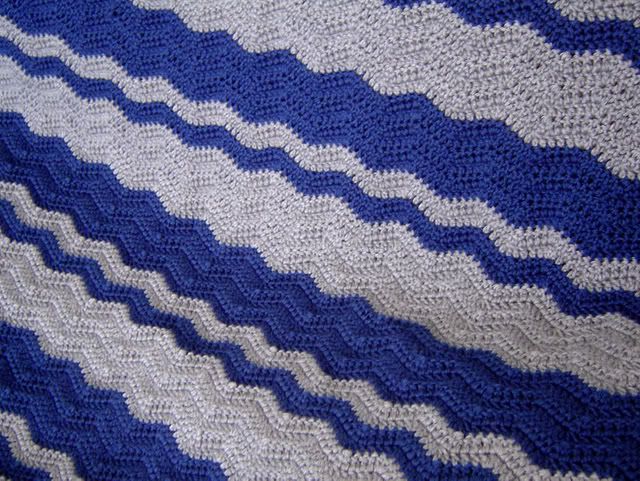 It's nice and warm and heavy, though. I'm trying to make the blanket as big as I can so it can keep me warm in my new bed. It can do that now, but only if I sleep very very still. -_^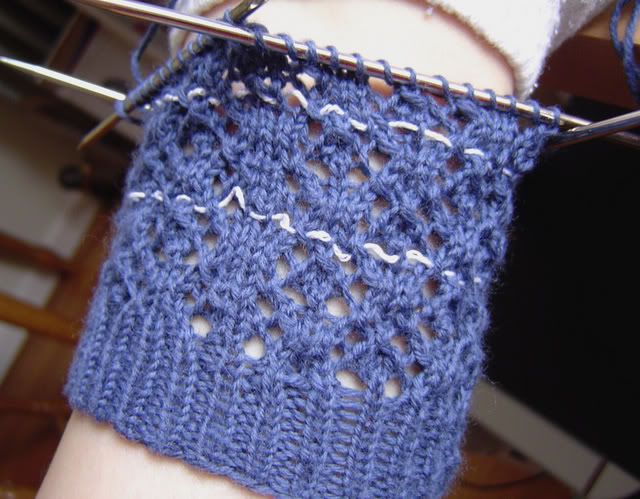 And here we have proof of concept. I wanted to try my hand at lace knitting so I cast on this snowflake sock. While I like the pattern, the dark color didn't suit the lace very well, so I ripped everything out. Had to take the picture, though, for proof that my first lace project really did exist. -_^ The white strings are "lifelines". If I make a mistake like dropping a stitch the piece can be ripped back to the lifeline without fear of losing everything. The stitches get placed back on the needle and you can start from the beginning of the pattern repeat. Lace has so many wonky increases and decreases it seemed like a good idea.

In other news--the apartment search goes on. Waiting to hear back from one, going to see another on Saturday, and keeping my eye on Craig's List in the meantime. I'm mentally preparing for the first week of the month, when everything will go crazy with open houses and such. Here's hoping!
:: Kazen @ Always Doing 3:46 PM [+] ::
:: ... 0 comments ::